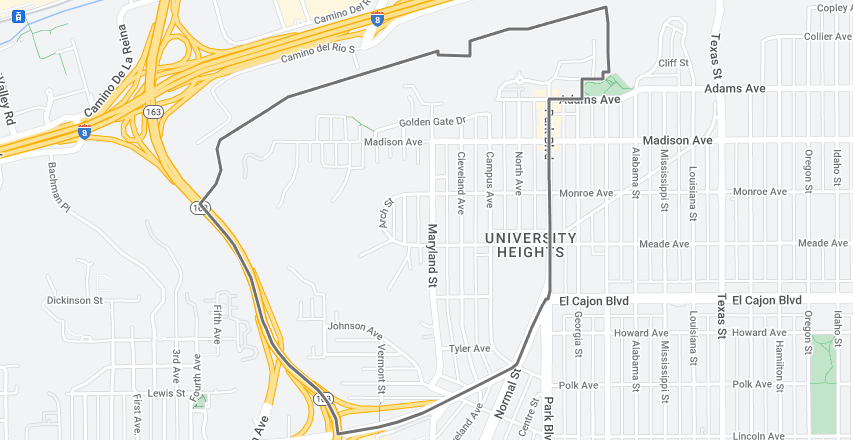 If you're looking for a vibrant, trendy neighborhood with a great location in San Diego, California, then University Heights is the perfect place for you! Here are some reasons why you should consider buying a house in University Heights:
Firstly, University Heights is an eclectic neighborhood with a diverse community and a vibrant arts and culture scene. The neighborhood is known for its trendy cafes, independent shops, and lively nightlife, making it a great place to socialize and connect with the community.
Secondly, the homes in University Heights are charming and unique, reflecting the character and history of the neighborhood. The area features a variety of housing options, from Craftsman-style bungalows to contemporary homes, all of which offer modern amenities and unique architectural features.
Thirdly, University Heights is a family-friendly community that offers a range of amenities to its residents. The neighborhood has a variety of parks and playgrounds, providing ample opportunities for families to enjoy the outdoors.
Fourthly, University Heights is conveniently located near major freeways and public transportation, making it easy to access the best of what San Diego has to offer. The neighborhood is just a short drive away from downtown San Diego, Balboa Park, and other major attractions.
Lastly, investing in a house in University Heights is a smart financial decision. The neighborhood has a strong and stable housing market, ensuring that your investment will appreciate over time.
In conclusion, University Heights is an ideal location for those seeking a vibrant, urban lifestyle in a family-friendly community. With its charming homes, diverse community, excellent amenities, and strong housing market, buying a house in University Heights is a decision you won't regret. Don't miss out on the opportunity to experience the best of San Diego living – buy a house in University Heights today!