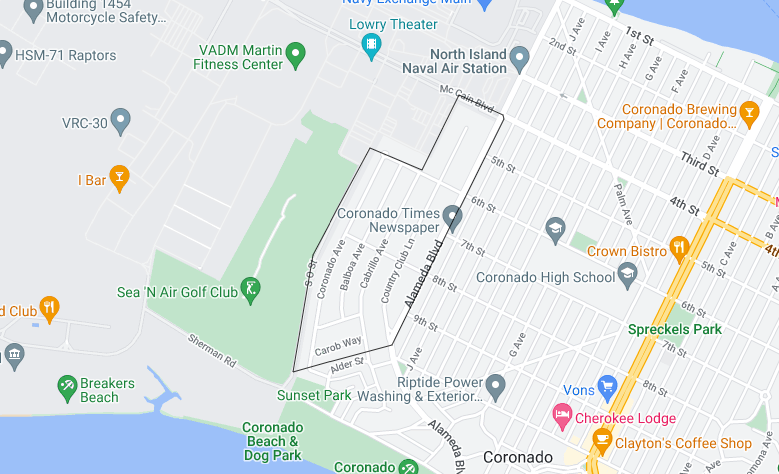 Experience the epitome of coastal luxury living in the prestigious Country Club Estates Neighborhood in Coronado, California. This exclusive enclave offers an unparalleled blend of timeless elegance, breathtaking views, and a coveted coastal lifestyle, making it the perfect place to call home.
One of the most compelling reasons to buy a house in the Country Club Estates Neighborhood is its prime location. Situated on the beautiful Coronado Island, residents enjoy a tranquil, resort-like atmosphere while being just a short distance away from the vibrant energy of downtown San Diego. With its pristine beaches, charming shops, world-class dining, and renowned cultural attractions, Coronado offers a lifestyle that is second to none.
The homes in Country Club Estates are true architectural masterpieces, ranging from elegant coastal estates to modern contemporary designs. Crafted with attention to detail and the finest craftsmanship, these residences provide an exquisite living experience. Imagine waking up to panoramic views of the Pacific Ocean, the Coronado Bridge, and the glittering San Diego skyline – a sight that will never cease to inspire.
Country Club Estates is synonymous with exclusivity and privacy. The neighborhood features gated access, ensuring a secure and peaceful environment for residents. Immerse yourself in a serene and idyllic atmosphere where you can truly unwind and savor the beauty that surrounds you.
For golf enthusiasts, the Country Club Estates Neighborhood is a dream come true. It is located adjacent to the iconic Coronado Golf Course, where you can perfect your swing amidst lush fairways and stunning coastal vistas. Embrace an active and healthy lifestyle with easy access to tennis courts, fitness facilities, and scenic walking paths.
Moreover, the strong sense of community in Country Club Estates adds to its allure. Engage with friendly neighbors and enjoy social events organized within the neighborhood. It's the perfect place to create lifelong friendships and forge lasting memories.
In terms of investment, buying a house in the Country Club Estates Neighborhood is a wise decision. The area is known for its strong property values, ensuring that your investment will appreciate over time. The combination of stunning natural beauty, luxurious homes, and a coveted location makes it a highly desirable destination for homeowners and investors alike.
Don't miss the opportunity to own a piece of paradise in the Country Club Estates Neighborhood. Embrace a coastal lifestyle defined by elegance, breathtaking views, and endless possibilities. Come home to Coronado, where luxury and coastal beauty meet in perfect harmony.