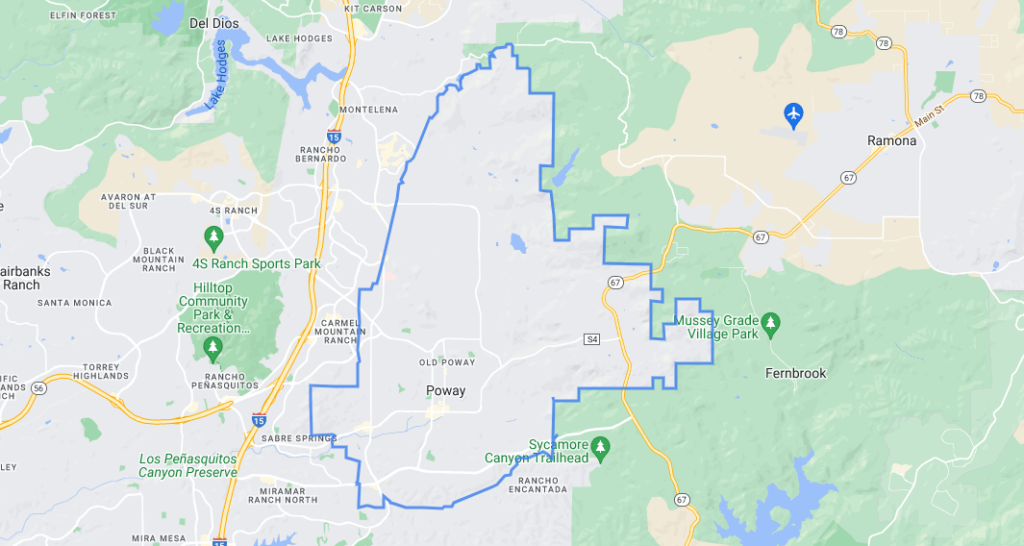 Discover the hidden gem of Green Valley, a neighborhood that offers a perfect blend of tranquility, convenience, and natural beauty. Here are several compelling reasons why you should consider buying a house in the Green Valley neighborhood in Poway, California:
Serene and Picturesque Setting: Nestled in the scenic hills of Poway, Green Valley boasts a serene and picturesque setting. Surrounded by lush greenery, rolling hills, and breathtaking mountain views, this neighborhood provides a peaceful retreat away from the hustle and bustle of city life.
Top-Rated Schools: Green Valley is renowned for its exceptional school district, making it an ideal choice for families. The neighborhood is home to award-winning schools that consistently rank among the best in the region. Your children will receive a quality education and have access to excellent academic programs and extracurricular activities.
Strong Community Spirit: The Green Valley neighborhood is known for its tight-knit community and welcoming atmosphere. Residents take pride in their neighborhood and actively participate in community events and initiatives. This fosters a sense of belonging and creates lasting connections with your neighbors.
Outdoor Recreation Opportunities: If you love outdoor activities, Green Valley is a paradise. The neighborhood offers numerous hiking and biking trails, parks, and recreational areas. You can explore the beautiful surroundings, go for nature walks, or enjoy picnics with family and friends. The nearby Lake Poway is a popular destination for fishing, boating, and outdoor leisure.
Convenient Location: Despite its tranquil ambiance, Green Valley is conveniently located near major transportation routes, allowing for easy commuting to neighboring cities. You'll have quick access to shopping centers, dining options, entertainment venues, and other amenities. Plus, the vibrant city of San Diego is just a short drive away, offering endless opportunities for recreation and cultural experiences.
Strong Property Values: Investing in a house in the Green Valley neighborhood is a smart financial decision. The area has a history of strong property values, ensuring that your investment retains its worth over time.
In conclusion, the Green Valley neighborhood in Poway, California offers a unique blend of natural beauty, exceptional schools, a tight-knit community, and convenient amenities. Don't miss out on the opportunity to call this remarkable neighborhood your home. Invest in a house in Green Valley and enjoy a peaceful, fulfilling, and vibrant lifestyle in one of Poway's most sought-after areas.